Sobre Altek
Altek GmbH es un proveedor de componentes innovadores para varios, bien conocidos fabricantes de pulverizadores.
Gracias a una experiencia de años, Altek es un interlocutor fiable y competente para los fabricantes de equipos para la protección de cultivos de toda clase. El desarrollo y la producción están localizados únicamente en Alemania.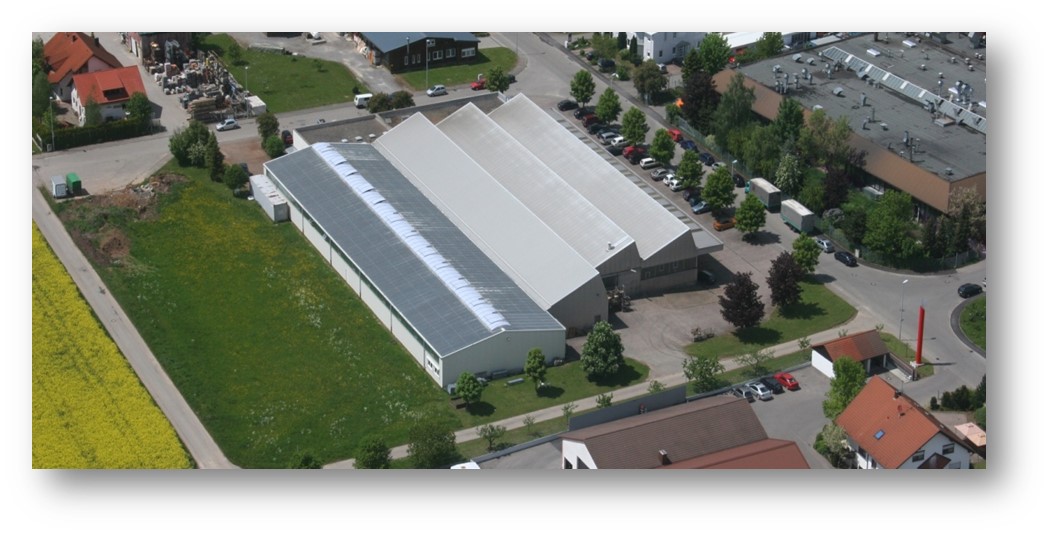 Nuestros clientes pueden sacar provecho de:
Una experiencia de años y unos conocimientos técnicos muy altos
Una calidad y fiabilidad de los productos muy alta
Un corto plazo de entrega y un servicio de atendimiento rápido
Optimizaciones orientadas a los clientes y soluciónes flexibles
Un asesoramiento excelente
Pasado y futuro
1965: Fundación de la empresa
Las raíces iniciales de la Altek GmbH se pusieron en la fuerza innovadora de dos ingenieros y dos empleados de la empresa Rau, que no querían recurrir a bombas de la competencia para sus pulverizadores. Entonces, en 1965, en el garaje de uno de los fundadores de la empresa, tuvo lugar el desarrollo y la producción de las primeras bombas.
1970: Construcción de la primera planta operativa
La demanda de cantidades a producirse comenzó a crecer, por lo que en 1970 fue construido la primera planta productiva de Altek. Unos años más tarde, el aumento de la cuota de mercado que alcanzaron los productos, requirió que la empresa se expandiera.
1979: Construcción de la Sede Oficial
Por razón de una aumentada posición en el mercado, fue construida una nueva y más grande planta productiva en la cual todavía hoy Altek GmbH tiene su sede.
1992: La empresa Rau declara quiebra
En el curso de los Ochentas el mercado de la técnica agrícola cambiaba: un número muy grande de campesinos sufrieron del cambio estructural, fabricantes de equipo de pulverización vendieron menos máquinas y la empresa Rau tuvo que declarar la quiebra en 1992. También su subsidiaria Altek evitó por poco la bancarrota.
1995: Erhard Wissler entra en el grupo Rau
Con la contratación de Erhard Wissler como director general del grupo Rau, también Altek GmbH fue parte de su responsabilidad.
1999: Adquisición de Altek GmbH por parte de Erhard Wissler
El grupo Rau fue vendida al grupo noruego Kverneland y el nuevo proprietario decidió separarse de Altek GmbH. Ese fue el momento cuando Erhard Wissler decidió de hacerse independente y compró la Altek GmbH de Kverneland el 01.10.1999.
2008: Thomas Schwert se convirtió en Director General de Altek GmbH
Con la contratación de Thomas Schwert como Director General de Altek en 2008, Erhard Wissler ha ganado el valioso apoyo de un conocedor experto del sector de la tecnología agrícola.
2015: 50° Aniversario
2020: Adquisición de Altek GmbH por parte de Idromeccanica Bertolini SpA (fundada en 1918)
Fusión de dos fabricantes de bombas, líderes del mercado no solo en el sector agrícola
Colaboradores
alWE-Plast
alWE-plast is a subsidiary of altek GmbH. alWE-plast was established in 2001 and is held in partnership with a leading moulds manufactures. All altek plastic parts are produced by alWE-plast.
The products of alWE-plast fulfil also the highest quality standards like altek does. A team of highly skilled spray casting specialists are the guarantee for permanent best results. All customers are always treated with the same respect, the same highest engagement and all the available know-how is part in the job to achieve the maximum possible result. This is the guarantee that each order of parts are produced with most possible technological vision.
Should you have interest, please contact alWE-plast directly
info@alwe-plast.de

altek International Limited
altek International Limited is the UK division of altek GmbH. Since October 2008.
LOCATION:
altek International Limited is located on the outskirts of the market town of Brigg – North Lincolnshire – England.
OPERATIONS:
Responsible for the sales and support of altek products in the United Kingdom, Republic of Ireland and North America. Working with sprayer manufactures and distributors. In addition altek International Limited are the official distributors for LECHLER agricultural nozzles and accessories in the United Kingdom and Republic of Ireland.
CONTACT DETAILS:
Managing Director: Richard Riley
Office Number: +44 1652 688889
Email: info@altekinternational.com


altek Importadora, Exportadora, Industria e Comercio de Equipamentos Agrícolas Ltda
altek Importadora, Exportadora, Industria e Comercio de Equipamentos Agrícolas Ltda is the division of altek GmbH in South America.
LOCATION:
altek Importadora, Exportadora, Industria e Comercio de Equipamentos Agrícolas Ltda is located in Ernestina, Rio Grande do Sul, Brasil.
OPERATIONS:
Responsible for the sales and support of altek products in South America. Working with sprayer manufactures and distributors.
CONTACT DETAILS:
Managing Director: Marco Oppelt
Office Number: 00 55 543378 1073
Email: marco.oppelt@altek-gmbh.de
Control de calidad
In altek GmbH, like in the whole Wissler Gruppe, assurance of high product quality is first priority.
A profound CAQ Software helps us with our daily job, to keep product quality on highest level. By the operater selftest we share responsability and thereby create a high level of quality awareness in our company.
Our quality department has the following tasks:
Supplier audits when selecting suppliers for suppliers' products
Testing devices management, control and calibrating
Management of warranties and actions taken
General first inspection of new parts, process- or drawing change
Goods income check according to testing plan specifications for every supplied batch of the more than 3000 goods in stock
Inspection during manufacturing in CNC production
100% checking of the outgoing goods! Every product is checked regarding functionality and tightness!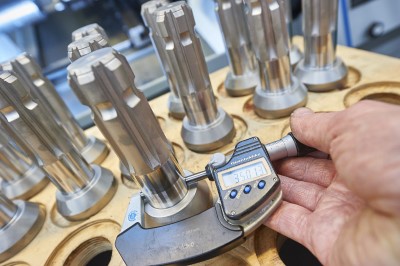 Gestión de calidad
Die Kundenzufriedenheit hat bei uns einen sehr hohen Stellenwert! Der Kunde mit seinen Vorstellungen und Ansprüchen an unsere Produkte und seinem Vertrauen in unsere Fähigkeiten ist der Mittelpunkt unserer Unternehmenstätigkeit. Unsere Kunden finden ihre Erwartungen an unsere Leistungen in unseren Produkten wieder. Kundenzufriedenheit resultiert aus Unternehmensqualität uns Unternehmensqualität ist das Ergebnis von Produkt- und Managementqualität der Organisation. Wir haben klar definierte und dokumentierte Unternehmensprozesse, die wir jederzeit im täglichen Geschäft einhalten und regelmäßig auf Verbesserung überprüfen. Unsere CAQ Software unterstützt uns bei der Qualitätssicherung, Qualitätsplanung und im Qualitätsmanagement.
Wir begeistern unsere Kunden durch:
partnerschaftlichen, herzlichen Umgang
hohe Kompetenz
Leistungserbringung zum größtmöglichen Kundennutzen
termingerechte Lieferungen erstklassiger Produkte
Unser Qualitätsmanagementsystem ist zertifiziert nach DIN EN ISO 9001:2015