Pressure Regulator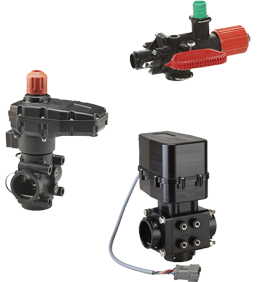 The electric regulator 400 from altek has some specific advantages: The housing ports are altek AS40 connectors. This allows an easy and cost saving assembly process. Thanks to the altek quick-fit components range functional units can be assembled easily.
The aerodynamic feature of the housing cause minimum flow losses. The piston guide is precise and free of clearance. Thus ensuring the correct application is assured. Micro switches at the end positions avoid any overload or overheating of the DC motor.
In the contrary to standard regulators, the SBR500 works pro-actively! The Smart-Control-Unit with permanent signal output of the regulator ball angularity brings the regulator accurate and quickly to the new required point. In rinsing operations, required flow rates are immediately achieved by precise control of the regulator. The brushless motor provides durability and low-wear operation.