Smart Ball Regulator 500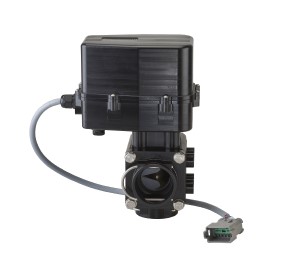 Keep control with SMART FLOW REGULATION!
A standard regulator will react to system pressure and flow changes. Our SBR500 works pro-actively! Flow rates are possible in "REALTIME" either by software or by means of the use of prescription maps.
The SMART-Control-Unit with permanent signal Output of the regulator ball angularity brings the regulator accurate and quickly to the new required ball point. In rinsing operations, required fl ow rates are immediately achieved by precise control of the regulator.
The brush-less-motor provides durability and low-wear operation.
Specifications: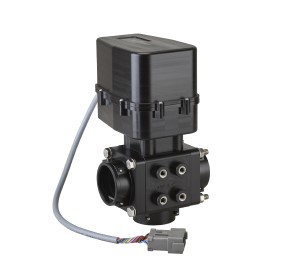 Open / close within four seconds
Ball switching optionally by rectangular Signals (12 V/DC) or proportional signal (4-20 mA)
Standard 12 Volt or CAN communication option
PCB-unit with integrated angle measuring System
Fits with altek Quick-Fit Plug-In-System
Regulated flow rate up to 500 l/min